Symbiosis Society's Dr. Babasaheb Ambedkar Museum & Memorial is the only Museum and Memorial of its kind in India where a devotee and a visitor has an opportunity to see all the personal belongings of Dr. Babasaheb Ambedkar, his rare photographs, the bed on which he breathed his last, theurn containing his sacred ashes, the coveted Bharat-Ratna award, his books which speak of this great scholar and makes his presence felt. The museum is hosted in a beautiful garden where cultural programmes are held from time to time.
Dr. Babasaheb Ambedkar who rose from humble beginnings to become one of the most prominent and revered citizen of India. Apart from present museum & memorial which one sees here, Symbiosis has also established a magnificent Library in the name of Dr. Babasaheb Ambedkar which is open to all. He was a great scholar and remained learner throughout his life. This Museum & Memorial along with the Library is a "Prerana Bhumi" to those who visit this sacred place.
In the premises of this museum, Maisaheb had planted a sapling of the Bodhi Vriksha, under which Gautam Buddha had attained enlightenment. It has since flourished into a big tree symbolizing the spread of Dr. Ambedkar's principles and philosophy all over the world.
This will be only possible with cooperation of all those people who respect & follow Dr. Babasaheb Ambedkar. This is a golden opportunity for all those people who wish to associate with this memorial dedicated to perpetuate the memory of India's Great son, Dr. Babasaheb Ambedkar on the below address.
Thanking you.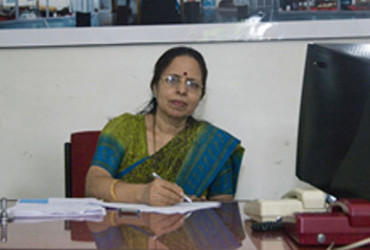 Mrs. S. S. Mujumdar

Hon. Director
Symbiosis Society's Dr. Babasaheb Ambedkar Museum & Memorial